Not everything you have to say
needs an hour long episode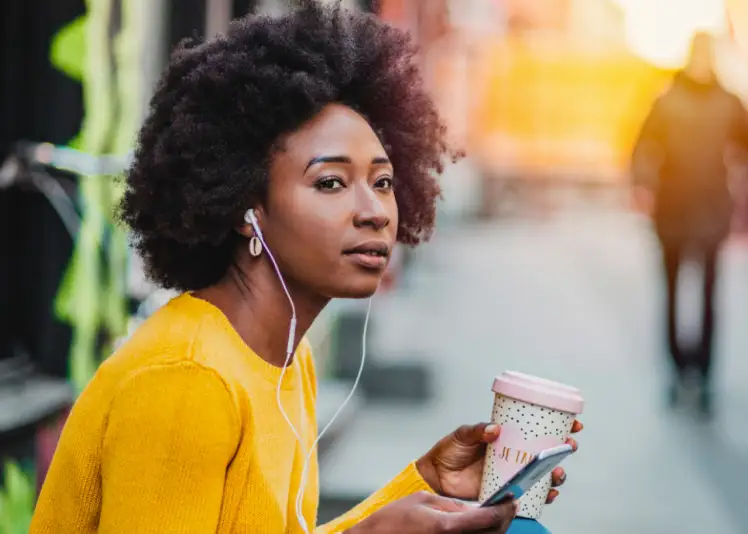 Quick and easy,
5 minute audio posts
Share your thoughts, ask a question, or invite your listeners to talk to you. Post anytime and from anywhere using the Swell app.
Explore new ideas
Use your Swellcast as a sandbox for your podcast. Try new ideas and get instant feedback from listeners.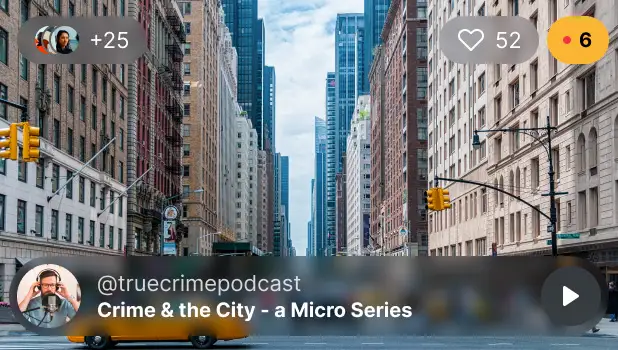 Interviews and clips
Create new content for your podcast, from audience testimonials to guest interviews.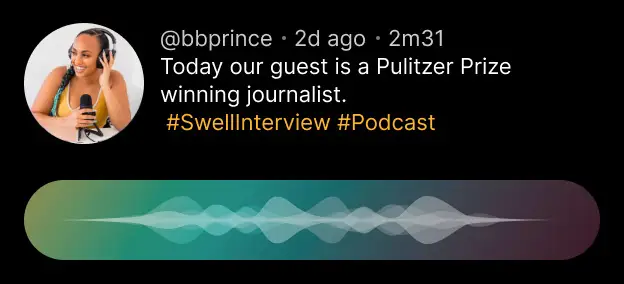 Conversations and Interviews on Swell
Get started in
4 easy steps
Download the app
Swell is a free app available on Apple app store and Google Android Play store.
Set up your profile
Include a link to your podcast in your profile description. Add a high resolution photo.
Post your first Swell
Introduce yourself and your podcast, or dive right into a topic you want to talk about.
Listen. Reply. Repeat.
Listen and reply to the Swell community as it responds to your post. Enjoy the conversation.
Get featured on Swell
We are always looking to promote great voices and amazing conversations on Swell. If you are a podcaster who is using Swell and would like to get featured in the app and in our marketing emails and social posts, then please fill out this form, or email us at podcast@swell.life. We would love to feature you!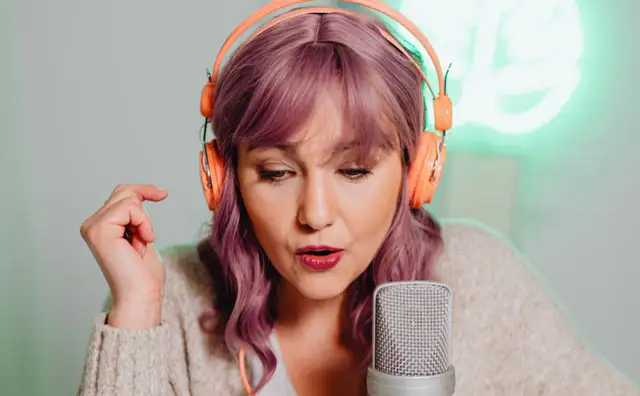 Benefits
1

Short format is fun and easy

Like Twitter is to blogging. Like TikTok is to YouTube. Swell is the shorter, more fun counterpart to podcasting.

2

A community of audio lovers

Meet fellow podcasters and listeners. Audio is the common bond for all users on Swell.

3

No scheduling. No interruptions.

The asynchronous nature of conversations on Swell makes it convenient for all participants. Listen when you want, reply when you want.

4

Web Presence and Widget

Every user gets an automatic swellcast.com/username web page that can be shared. You can also embed it in your podcast website using our web widget. Learn more at https://developers.swellcast.com
FAQs
Do people have to download the app to listen to me on Swell?
Can I interview people on Swell?
I have more questions about Swell, where can I learn more?